TAX DISCS OF THE BRITISH ISLES (B.6)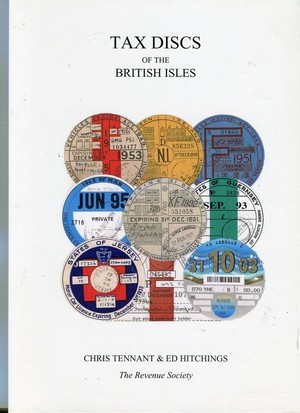 Price

£15.00

Stock Code

B.6
TAX DISCS OF THE BRITISH ISLES (B.6)
by Chris Tennant and Ed Hitchings. 2nd edition 2012. Complete guide, from forerunners (Hackney carriage of 1747), first circular vehicle licence "stamp" (1921) through to recent, and including all vehicole types, and all British regions (even Sark in the Channel Islands). Price guide. 60 pages, A4 format, in colour. Will interest vintage car enthusiasts as well as revenue stamp collectors.


Click image for a larger view of this item...
---