HELLENIC AREA PHILATELIC BIBLIOGRAPHY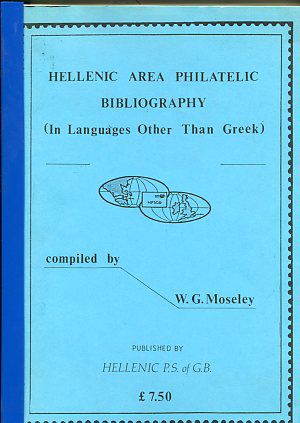 Much specialised information of Greek philately appeared over the years in specialised journals or small brochures. This bibliography allows the philatelic specialist to track down relevant information in languages other than Greek (i.e. mainly English) language publications, up to publication in 1986.
Compiled by W. G. Mosely, published by the Hellenic Philatelic Society, 91 double-column pages, published 1986.
Also included are 20+ specialised articles on Greece including a couple of good ones on early and WWII Ionian Islands.


Click image for a larger view of this item...
---