INDIAN GOVERNMENT FISCAL...STAMPS (B.7)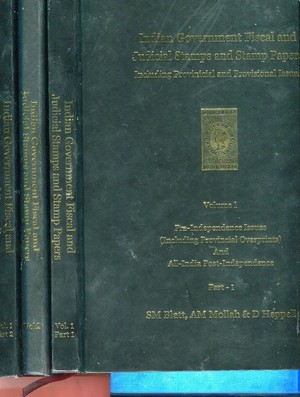 Price

£50.00

Stock Code

B.7
INDIAN GOVERNMENT FISCAL...STAMPS (B.7)
by S.M. Blatt, A.M. Mollah and D. Heppell. Catalogues all the revenue stamps of India proper (no Princely States), from Agreement to Special Adhesive, Stamped Paper (Court Fees, Hundis etc), and issues of those of the ex-Princely states which continued to issue their own stamps in post-independence India. Produced in three volumes (labelled Vol 1 Part 1, Vol 1 part 2, Vol 2), each hard-bound, also the recent small "supplement 2"). Black/white, listings and illustrated but no prices, published 2008, total 750+ pages.


Click image for a larger view of this item...
---