THE TIMES HISTORY OF THE WAR (B.229)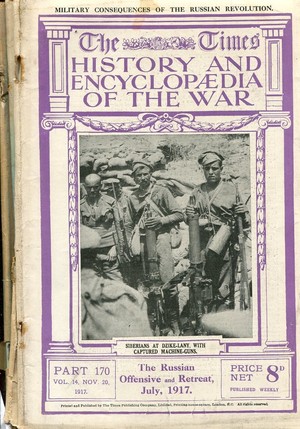 Price

£165.00

Stock Code

B.229
THE TIMES HISTORY OF THE WAR (B.229)
The Times printed a weekly Encyclopaedia on topics concerning WWI during the actual course of events. Here are 16 volumes concerning Russia. Topics include Germans in Russian Poland 1916, 1916 Russian Offensive, New Offensive & Retreat 1917, The Navy 1914-18, Russia in Armenia 1915 and Atrocities 1916, Disorganisation 1917, Peace 1918, Allied Expeditions 1919. Well illustrated and some maps. Direct contemporary accounts of the war in Russia, useful background for the postal historian. Condition : some foxing around spines, as illustrated. 16 volumes. About 570 pages.


Click image for a larger view of this item...
---