SOUTH EAST ASIA REVENUES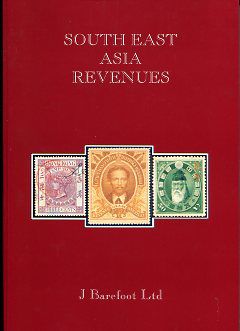 Price

£25.00

Stock Code

Barefoot Publication
SOUTH EAST ASIA REVENUES
Standard "Barefoot" priced guide to the revenues of all South East Asia except mainland China. The major countries include Burma, Cambodia, French India, Hong Kong (detailed listings of BofE and Contract Note types), IndoChina, Indonesia, Japan (including prefecture issues), Korea, Malaysia, Netherlands Colonies, Philippines, Taiwan, Thailand, Vietnam, plus all the smaller territories of the region.
It is the first time that so many countries have been grouped into one single volume, and a very useful work to have on the bookshelf for collector or dealer. Superb value for the amount of information contained.
287 pages, usual Barefoot A3 3-column format, illustrations in black & white, card cover, published 2006.
ISBN 0 906845 57 2
Please add for postage when you order!


Click image for a larger view of this item...
---