1949 BLOCKS OF 10P TOP VALUE (L.183)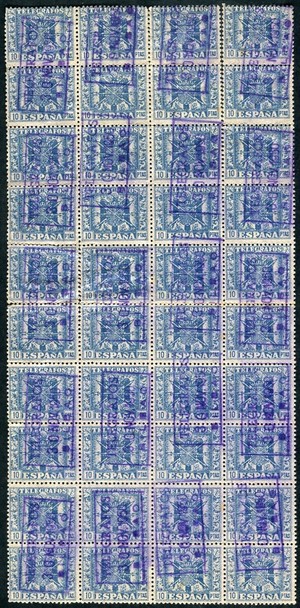 Price

£75.00

Stock Code

L.183
1949 BLOCKS OF 10P TOP VALUE (L.183)
Two spectacular large blocks, one of 40 with Bilbao cancels, and one of 96 with Barcelona cancels, will just fit continental style album page. In use only a short time, as all Telegraph stamps of Spain were withdrawn 1st Janaury 1952.


Click image for a larger view of this item...
---